Welcome To Self-Care With YvonneB
Life is busy… A never-ending list of things to do!
BUT that doesn't mean you don't matter…
Yes, the kids make demands of your time, your partner needs your support,  your wider family require your help, plus you have got your career or business to operate. Add to that a home to look after and is it any wonder there is no real time for you?
WAKE-UP CALL: Left unaddressed burnout will surely follow...

If you are ready to value your wellbeing and put your health first in order to have the energy required to do all the things life demands of you, The 3 Circles Self-Care Programme may be exactly what you need.
YOU ARE A HIGHLY VALUED WOMAN!
Note To Self...
You know others rely on you because you are capable, supportive, always there for them and are the epitome of Super Woman, getting everything done…
Everything except prioritising your self-care.
I Get It, You Typically…
Don't have the time in your already full schedule to do you. Sadly, something must give, and you know the needs of others must come first, that's what is expected of you. You can wait…
 Have seen what happens when people's expectations are not met; they get angry, hurt, think less of you, stop asking for your help, leaving you feeling guilty, unwanted and 'less than'. 
Are too tired to do anything else at the end of your day. It's enough to get into bed and attempt to get a decent night's sleep with a mind full of things to do the next day. You can't think straight.
Don't see the value of putting time & money into your wellbeing when ultimately you have no control over your crazy schedule and know it would be a wasted commitment. Something must give and right now, that's you.
You can't get motivated and stay motivated with self-care. It just feels indulgent and unnecessary given the more important things you need to do for everyone, your business or your career. Never mind that it is crushing your self-value or your physical wellbeing. Every other woman must get on with it… What makes you any different?
But In A Preferred Parallel Universe...
You want to feel able to do all the things you are committed to with energy and gratitude, guilt-free encouraged by a community that 'gets it' – no judgement, no side-eye glances, just supportive.
WE KNOW THAT IT IS NOT ALWAYS EASY TO APPRECIATE THE VALUE OF SETTING TIME ASIDE FOR SELF however, WE NEED TO GET TO GRIPS WITH THE CONCEPT OF having MORE #ENERGY WHEN SELF-CARE IS A PRIORITY
Think of it like this: 
You are a teacup that, to fulfil its purpose of serving, must be constantly refilled. And so, it is with your wellbeing. You must pay attention and constantly fill-up and fuel your mental, physical & spiritual self, increasing your energy, your zest for life & your happiness. This naturally causes an internal overflow.
 And when all that goodness rises to the top it spills out over everyone & everything meaning others get the best of you whilst you remain full by constantly replenishing yourself. 
You cannot operate effectively (or happily for that matter) on empty. #selfcarefact
WELCOME TO THE 3 CIRCLES SELF-CARE PROGRAMME
The 3 Circle Self-Care Programme is designed to help you achieve prioritised self-care habits that energise you and support you in better managing the demands of your schedule (time), your energy and your life.
Using our proven 9-step framework, you are enabled to put your self-care top of your agenda without having to experience guilt as you manage and reduce the load of your schedule and throw the superficial superwoman cape into the trash.
CIRCLE ONE: AWARENESS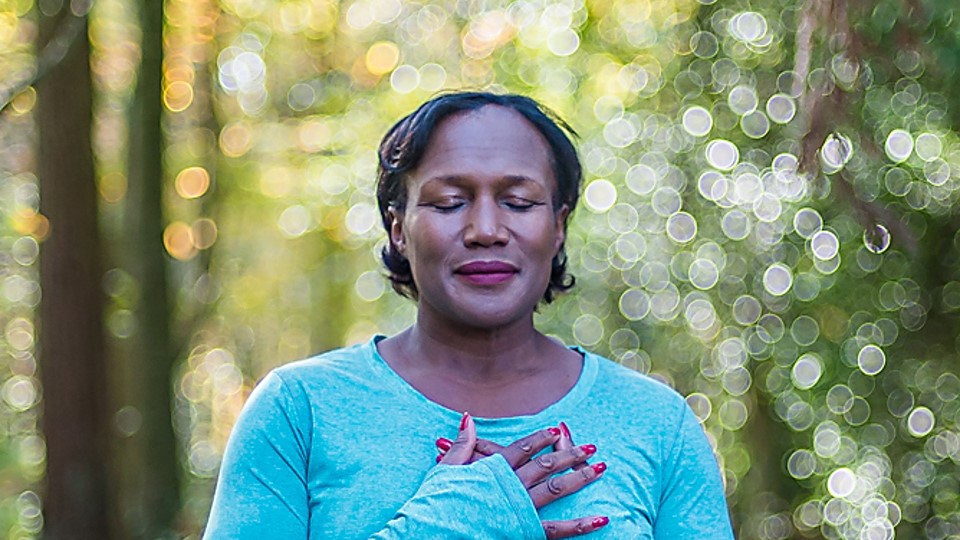 This provides foundational work to help unpick the old worn-out stories that have stopped you from putting you on your to do list (in fact, at the top of it!) and get caught in superwoman syndrome. It's where we get real and begin to peel back the layers of limiting beliefs and automatic behaviours that have you running out of steam.
CIRCLE TWO: ALIGNMENT
Here you begin to get to the root of what truly matters to you and are now positioned to create meaningful beliefs that can convert into habits supportive of your self-care and its prioritisation.
CIRCLE THREE: ACTION 
Finally, we convert those new values driven beliefs and habits into self-care actions that increase your energy levels and help you manage the demands of others effectively and lovingly so that you end up living a guilt-free zestful existence.
SUPPORT
Not only will you benefit from my expertise as a Self-Care Coach… you will be part of a community of like-minded women who share, lift & inspire each other to value themselves fully.
And most importantly, craft a lifestyle that ensures you are as kind to yourself as you are to others because how you treat yourself, shows others how to treat you…
Picture The Moment When:
You start each day with a calm embrace, energised to enjoy it no matter the challenges, the expectations, the demands because you know how to fill up your internal cup, when & how to pour it out without depleting it.
You confidently make decisions that fit in with your personal needs and don't have to wait until you literally fall down with exhaustion before you put the brakes on.
You can say 'no' without feeling as if you are rejecting people or tasks that are seen as your responsibility. You know better and are willing to protect yourself with healthy boundaries.
You see people treating you differently as a reflection of how you treat yourself – with respect, love, and acceptance.
Your children begin to role-model those behaviours that teach them when to say no when to take responsibility and master the art of self-care.
And Finally…
 at the end of each day, you can rest knowing you have accomplished what you wanted to because you made time for YOU, not because you sacrificed your wellbeing.
I have been there. I have done the 'what do you need' role. I used to try to be the best partner, the best mother, the best friend, the best employee. It was exhausting and created a lot of inner turmoil! Yes, I could do the swan song of showing calm whilst vigorously kicking my feet underwater, but it didn't make me feel better, it didn't earn me any more brownie points, in fact, it was creating more expectations that left me more stressed, more out of sorts within myself and more unhappy.
I had no boundaries, and it was up to me to fix that situation, to find ways to do what I loved, to help those I wanted to serve whilst also ensuring I felt valued (by self), cared for and sane!
I knew there was a better way of operating, of living, of being and when things got as bad as I was willing to let them (my personal crisis point and we all have one), I decided it was time for a change.
Hi, I'm YvonneB
I have seen, far too often, the extent of damage that can occur when low self-care is high on the agenda. I have seen a close friend have a heart attack, I have seen clients in varying states of stress, distress & exhaustion about their children's wellbeing, relationships, homes, careers and yet the thing they failed to put any focus on was themselves; their health, their needs, and the energy required to be better placed to serve those they wanted to. Too often we think that by focusing outwardly, by giving our attention to everyone & everything outside of ourselves, life will, somehow, get better, we'll feel better, we'll be so appreciated that the pain of not looking after ourselves (& inside ourselves) will dissipate. It won't, it doesn't.
Our Health Is Our Wealth and we need to honour it as such. 
I have spent 15 years figuring out how to get right with life. How to live abundantly healthy & happy. It has been quite a journey!
At my lowest point, I knew I had to start doing things differently and I began by having crafted learning time – self-awareness time as I like to call it. 
I wanted to know why I was feeling so unsettled and stressed, why I was uncomfortable saying 'no' to others, why I felt the need to do what was necessary to be liked even when it was detrimental to my wellbeing & how I felt about myself and why, as someone with a background in health & fitness, I wasn't giving time to my health in the way it deserved even though I knew if I did I would instantly feel better, more able, more energised and inevitably, be more effective in my decision-making.
And I knew there was no going back…
Once I started working on myself, I knew I was actively shedding the old me, the old stories no longer serving me, the worn-out version of me. There was no going back and that was painful in its own way, even if liberating. Because what was behind me was what I had known for many years. It was a 'safe place' to reside, it was ingrained in my thinking and my doing. And yet 'becoming' beckoned me, whispering to me through teachings that there was more, I was more and that by putting me first, by getting right with me, I could & would get so much more out of life.
ENTER THE 3-Circles Self-care Programme
Over the last 10 years, I have been creating and testing coaching & training processes for my clients and have built a proven framework that has allowed me to nurture my clients to prioritised self-care… Guilt-free!
And as a woman who has been & continues to be on the journey, understanding the important role of nurturing my health, some of the things I have achieved include:
Qualifying as a life coach (CMI & AUNLP qualifications in life-coaching, NLP & business coaching)
Qualifying in the health & fitness space as a Personal Trainer, Group Instructor, Nordic Walking Instructor, Weight Loss Practitioner
Becoming an Award-Winning Women's Health Advocate (2017)
Becoming a Community Radio Show Presenter – The Women's Power Hour Show (now over 2 years old with a focus on health & wellbeing and regularly appeared on BBC iPlayer) and The Energiser Show (just for the fun & joy of music!)
Being invited to speak at a roundtable at No.10 Downing Street on how to support & engage single parents into business.
Delivering corporate training in essential soft skills globally, from the UK to Jordan, Germany to Palestine
Winning Trainer of the Year Award winner for a leading UK/World training company (2013)
Winning The Best Hobby to Business Support Award (2014)
Creating online programmes to help women build healthier relationships with self, time & life.
Becoming a CPD Ambassador helping businesses gain accreditation for their training courses
Authoring a No. 1 bestselling book in category, Suck It Up Or Change
Building a blog, 'Being Your Best You' to support women in navigating self & life.
BUT DON'T JUST TAKE IT FROM ME!
""Yvonne has a rare infectious energy that fills me with optimism. My life was difficult when we met & in a short time, she has been a real catalyst for change. I now know that my future will be brighter! Working collaboratively, in a solution-focused way, we make plans for change & follow up on my progress. It's so empowering to be held accountable. I treasure our sessions; they feel like clearing out old energies & building better pathways that are true to myself. I leave our sessions filled with momentum & impetus to follow through. I've found my coach & I'm forever thankful""
""Yvonne has surpassed all my expectations. I felt comfortable with her as my coach & personal trainer from the moment I met her. She has: 1. Opened my mind & world to new possibilities 2. Supported me through an exceedingly difficult period; & 3. Enabled me to transform my lifestyle by encouraging me to make small, incremental changes. I have changed my outlook & my attitude to a healthier lifestyle. Yvonne's positive attitude & gentle 'boot camp' approach is an inspiration for healthy living and in my case reclaiming my life as I want to live it" "
""Yvonne is a rare person with amazing insight. She knows how to ask the right questions and she truly helped me understand myself better. I was impressed with every session by Yvonne's ability to help me discover solutions to problems in my personal and professional life. She is genuine and compassionate and incredibly optimistic. She always provided well thought out and constructive feedback and guidance. Yvonne took a personal interest in my life and I felt valued and motivated by her enthusiasm. I am honoured to have met this truly amazing woman"."
""Yvonne is an extremely positive and inspiring individual. I felt I had lost my way a little after a very draining life experience. I knew what I needed to do to get myself back on track and keep moving. Yvonne is a great listener and knew how to clarify my very disjointed story of myself of how I thought I had become lost. I found her to be very honest and straight to the point which always works for me. I would recommend Yvonne as a life coach to anyone; she is amazing!""
""We all need guidance at some point in time, and I can't recommend Yvonne enough. She has a strong business acumen with an extraordinary human touch, which is difficult to find in the professional world. Yvonne can really make a positive impact in your life with her coaching, helping any individual to succeed at a personal and professional level. She always has a positive approach, passion, and commitment in everything she does. I feel fortunate to have met such an inspirational woman". "
"Chance brought Yvonne and me together. Her recommendations were spot on and life changing. Yvonne is full of positive energy and genuine enthusiasm that cannot but rub off on everyone around her. She is extremely professional and focussed with a vision to empower as many people as possible to better their lives. I am sure she will achieve her goal; as a matter of fact she is already doing it! "
What's Included In The 3 Circles Self-care Programme
INTEGRATING NATURE
One of the unique features of this programme is the integration of nature based activities and interventions. We have so much to learn from our natural environment, not least how to calm the senses, be in the moment and appreciate beauty in its purest form, and understanding how this can change our physiology. Thus, I have chosen to weave it into this self-discovery journey.
GROUP MASTERMIND ZOOM SESSIONS / VIDEOS
Each week we will discuss and break down each of the 9-steps of the 3 Circles Self-care Programme in a Zoom meeting (for groups). The mastermind sessions are a safe & supportive space to talk through the topics, pose questions, share challenges and focus on how to break through them. It is a space where all input is welcomed and valid. 1-2-1 clients will have videos to access and be able to discuss any points further in their coaching sessions or by email.
PRIVATE COMMUNITY
We will be building a community together with other amazing women as they join the programme. It will provide the opportunity to ask questions, share insights, your thoughts and your wins! Access will be 24/7 to manage different time zones. 
ONE-TO-ONE COACHING CALLS
You will have access to booking coaching calls over the 12-weeks of the programme; one pre-start and one per month thereafter. These will help you keep on track, focus on what is coming up for you and an opportunity to work through any barriers, frustrations or challenges. You will be provided with booking options via my diary link so that you can fit the calls into your schedule. The goal is to treat them like health check-up appointments – not to be missed!
SELF-ACTION BOOKS/ACTIVITY SHEETS
Getting things out of your head (and heart) onto paper can truly help you make better, more meaningful decisions for your health and your life. The action books/sheets give you a space to explore each of the steps of the programme, what they mean to you and what you can do to put them into action because no matter how many great discussions we have, until we put them into practice, they remain only theoretical. You will have the opportunity to share them with me or use them to guide your coaching calls.
EMAIL ACCESS DIRECTLY TO ME
Reach out to me, I'm here for you! I want you to know I have got your back. Whilst this is your journey through the programme, my role is to encourage, uplift and give you the support you personally need.
And there will also be some bonus sessions & giveaways along the way to enhance your self-care!
BOOK YOUR SELF-CARE UPGRADE CALL
Whilst this self-care programme has been designed and cultivated through client experiences, I know & celebrate that each of us is different. We come together as women who want to ensure we are giving ourselves the level of care we deserve & desire and acknowledge we will interpret and use the knowledge, tools and skills gained as we choose to elevate our lives.
THE 3 CIRCLES SELF-CARE PROGRAMME IS DELIVERED ON A 1-2-1 BASIS OR FOR GROUPS.

This work is my passion. I am here to serve you with all that I know and to ensure you get what you want & need to take your self-care to the next level.

With love,
YvonneB x